Today's managers are expected to be not only leaders, but also agile strategists, tech-savvy innovators and savvy communicators. They are the architects of an organisation's success, entrusted with the task of leading their teams through the complexities of the modern workplace.
The changing paradigm of managerial roles
Responsibilities and expectations of managers have undergone a profound transformation. Beyond the conventional duties of supervision and coordination, managers are now crucial decision-makers, catalysts for change and visionaries. To perform these expanding roles effectively, managers need not only experience, but also continuous growth, adaptability and cutting-edge knowledge. These skills can be developed through a professional development plan that ensures managers are constantly evolving.
The need for continuous professional development
The concept of a professional development plan has only recently emerged. Although traditional learning methods such as workshops and seminars still have value, they are often limited by time and cost. In this fast-moving digital age, online courses have emerged as a beacon of opportunity for managers to hone their skills, boost their leadership abilities and stay ahead of the curve with a professional development plan.
Unlocking the potential of online courses
Online courses offer a multitude of benefits that make them the preferred choice for managers who want to benefit from a professional development plan.
1. Flexibility and convenience
Online courses offer managers the flexibility to learn at their own pace, seamlessly integrating education into their demanding schedules without compromising their professional commitments.
2. Accessibility to global expertise
By being able to access courses from anywhere in the world, managers can access a global repository of knowledge and expertise, enriching their perspectives and problem-solving skills.
3. Cost-effective learning
Online courses are often a more economical alternative to traditional training methods, making lifelong learning both accessible and cost-effective.
4. Value of knowledge
Leading online platforms, such as mindclass, ensure that the content of their courses remains current, providing managers with the latest knowledge and best practices in the industry.
5. Diverse and personalised learning
A diverse range of course offerings allows managers to choose the content in their professional development plan that aligns exactly with their unique needs, whether it's leadership improvement, technological proficiency or strategic acumen.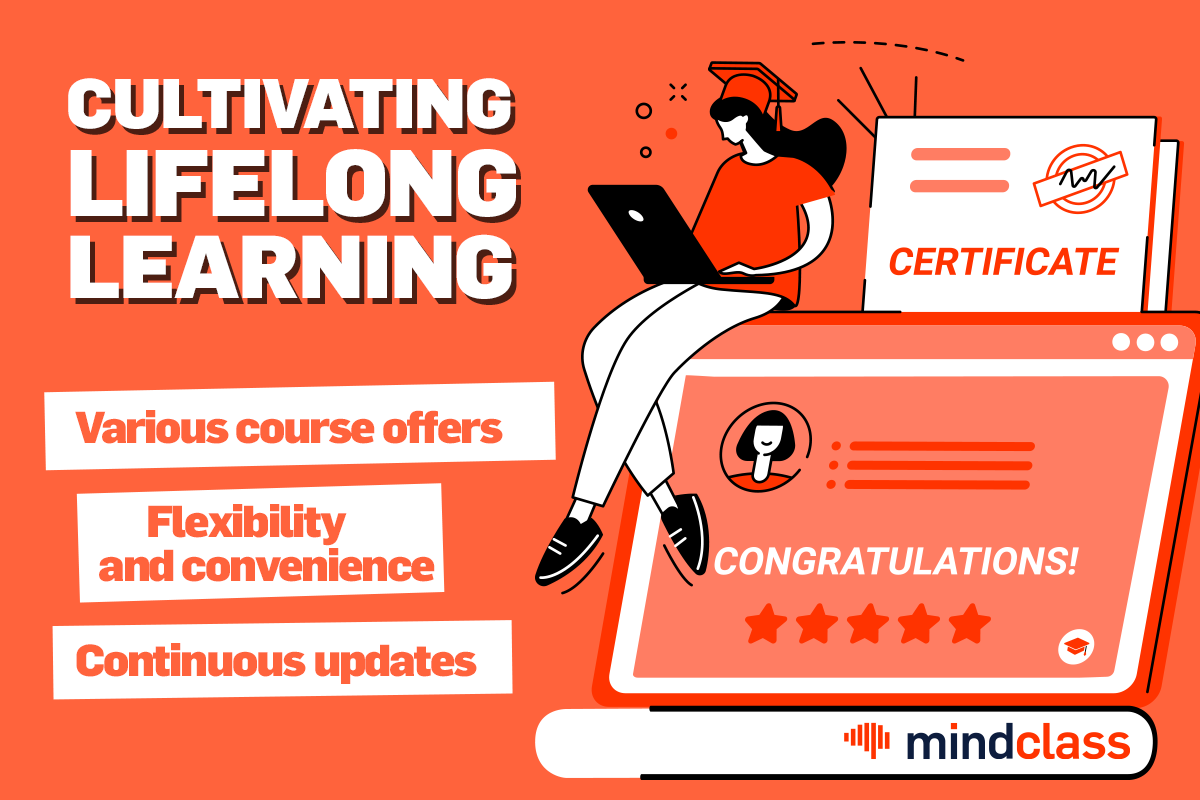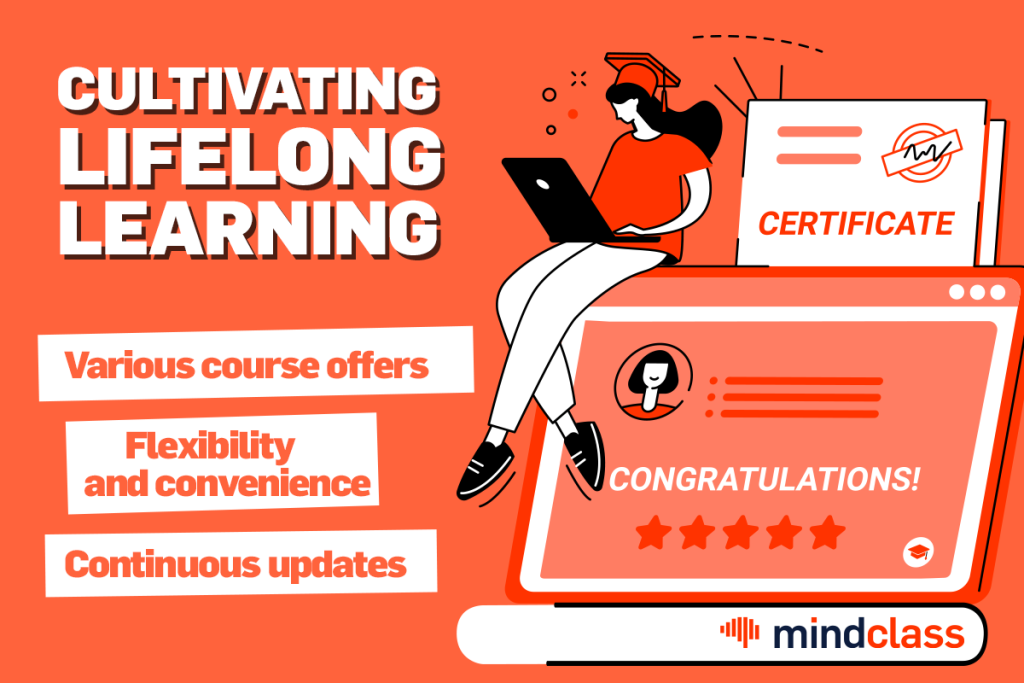 Introducing mindclass: your premier E-Learning partner
To provide a professional development plan, mindclass is the most comprehensive solution, offering managers a comprehensive and interactive learning experience.
As a manager, continuous growth and development are not just personal goals, but vital contributions to the triumph of the organisation.
The path to becoming an exceptional manager starts here. Choose mindclass.
Explore these types of proven online courses and discover how you can increase employee productivity through constant development.