Offering a complete
e-learning lifecycle
mindclas empowers employees and students to achieve their best results through consistent learning and development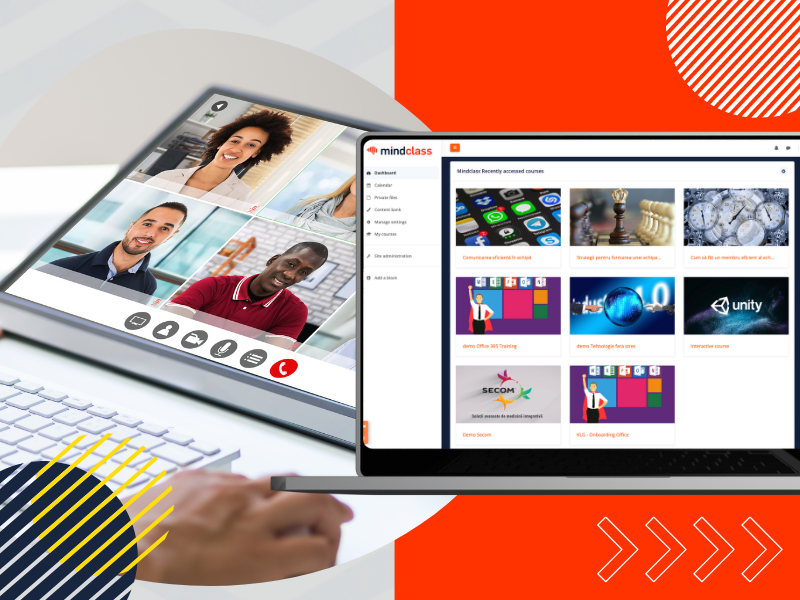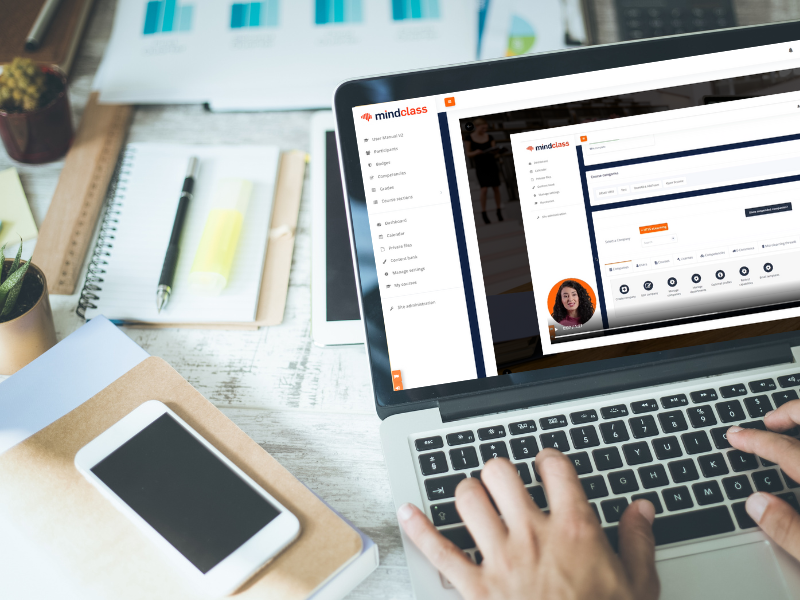 Who we are
mindclass is a software product developed by htss that helps organizations deliver content and manage online learning processes.
It provides a portal and a library of online courses to business professionals in any industry and students in educational institutions.
Moreover, mindclass allows access to multiple forms or models of learning, including learning paths, virtual classrooms, assessments, and certifications. In addition, in the application, you will also find social learning and gamification features to promote learning and share knowledge.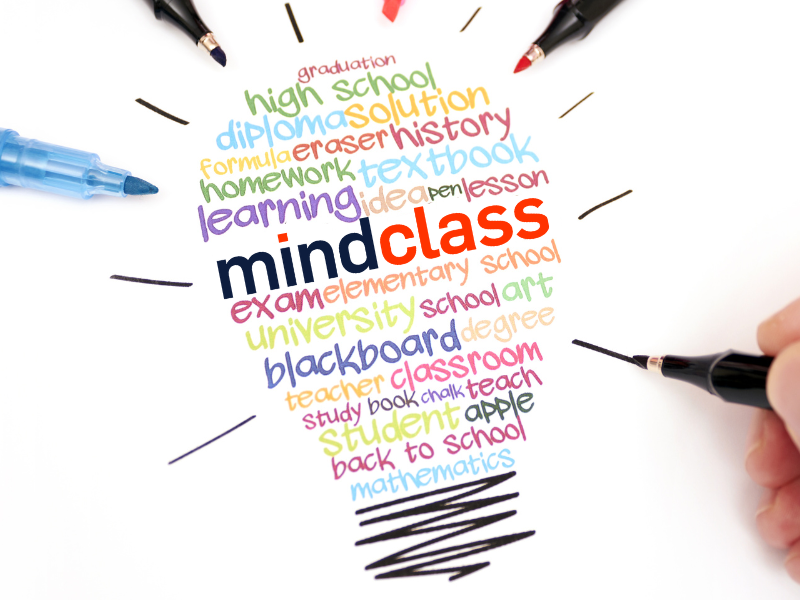 Our mission
To create value and accelerate growth by offering an excellent learning path with us.
mindclass was founded in 2021 with the ambition to create an intuitive and easy-to-use learning platform designed to support millions of users and learners. Currently, we already have more than 22,000 users that rely on our agile learning platform and we're still counting.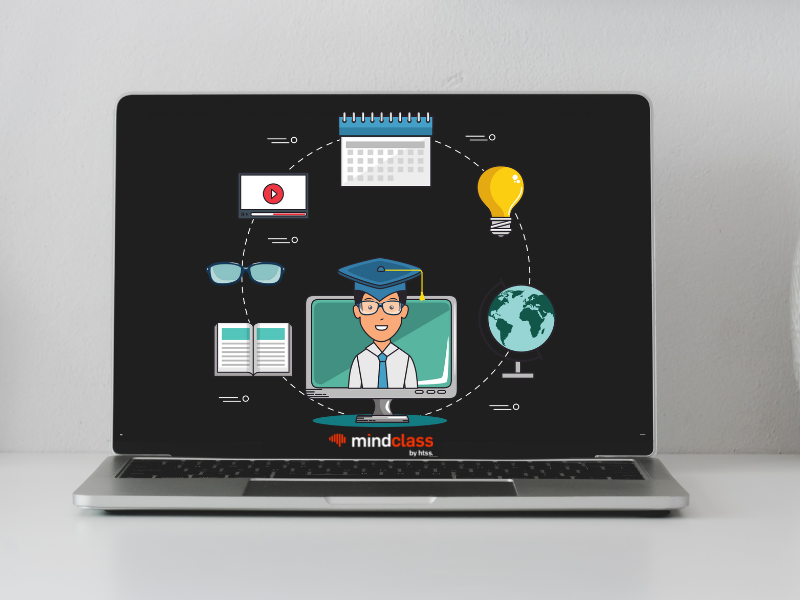 Our vision
To empower the way we work, learn, and grow.
mindclass is not just an e-learning platform, it's a complete e-learning lifecycle.
Testimonials
"We have been closely collaborating with mindclass team for a couple of years. Over the time, the team has proven to be a reliable partner, always available to our needs, open-minded and willing to help. We especially appreciated their guidance in migrating our course portfolio from our previous provider to mindclass and consolidating our knowledge base. Together, we have improved user experience and implemented several innovations, such as single sign-on and other improvements to the interface. The communication with the whole mindclass team has always been friendly, straightforward and stimulating in terms of brining new ideas in order to make the virtual learning more engaging and attractive".
Peter Žila
E-learning and Professional Development Specialist, Dr.Max SVK
"The project that mindclass did for us, at Synevo, is truly impressive, and we unequivocally rely on their expertise in visualization and interactive content.mindclass provided us with a 3D engaging presentation of our central laboratory, that we can use to present our company in an innovative way.Through an on-site photo session, they recreated in a 360 environment an emblematic room of our laboratory, and augmented it with hot spots leading to different types of presentations of all the specialties and departments in the laboratory.Our collaboration has always been characterized by mutual trust, high professionalism, reliability, and flexibility and we are eager to use their services again, in our next projects."
Alexandra Moisescu
Corporate Communications Director - Synevo Romania & Diagnostic Services - Medicover
"We are pleased with the procurement management course that mindclass developed for us.Their team was highly responsive to our requests, and their expertise was highly valuable in helping us improve and complete our internal procedure.The resulting material was presented in an engaging and interactive way, using video and Artificial Intelligence (AI), and we are very satisfied with the final product.mindclass had the ability to understand our project and bring it to life in a way that is extremely effective for our employees, and for the company, in general."
Daniela Oana-Patrascu
Senior HR Business Partner HRBP and Development Team
"We are delighted and impressed to find, in mindclass, a complete solution tailored to our company needs and all our e-learning requirements. This platform successfully integrates functionalities such as interactive materials, learning progress monitoring, tests, and assessments. Working with the mindclass team has brought us complete satisfaction, given their constant support throughout the implementation process and the training we received to use the platform. The user-friendly interface is one of the key advantages of mindclass, allowing us to navigate smoothly through the various modules, courses, and resources. mindclass has proven to be an extremely useful tool for our training and development initiatives, providing us with a comprehensive and functional solution along with exceptional support from their dedicated team."
Roxana Bogdan
Senior Pharmacovigilance Specialist - PharmaCons PhVC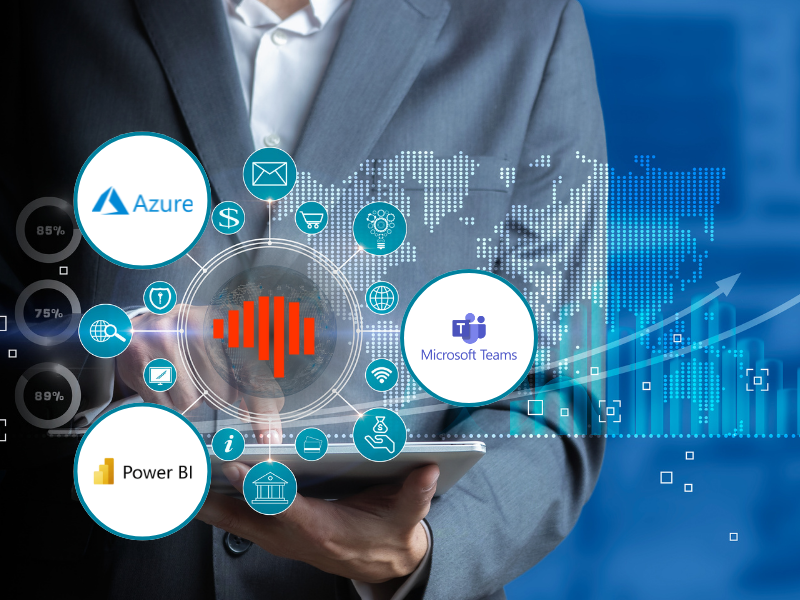 Our expertise
Accessible from mobile and desktop, mindclass is providing companies and institutions an intuitive and easy-to-use learning platform for continuous development of their people.
Cloud-based – Microsoft Azure or on-premises mindclass' focus is to provide customers with a superior learning solution.
To transform the user experience and increase the scalability of the platform, htss decided to integrate with third party solutions like
Human Resources Management
Workforce Management on shifts
Microsoft Teams
Power BI & Reporting
Our Values

Technology
Cloud-based – Microsoft Azure or on-premises | An integrated platform with Moodle functionality, in line with the latest technological trends | Real-time releases

Innovation
Using avatars through AI, gamification and augmented reality | Microsoft 365 | Integration with third party solutions: Human Resource Management, Shift Workforce Management, Microsoft Teams, Power BI & Reporting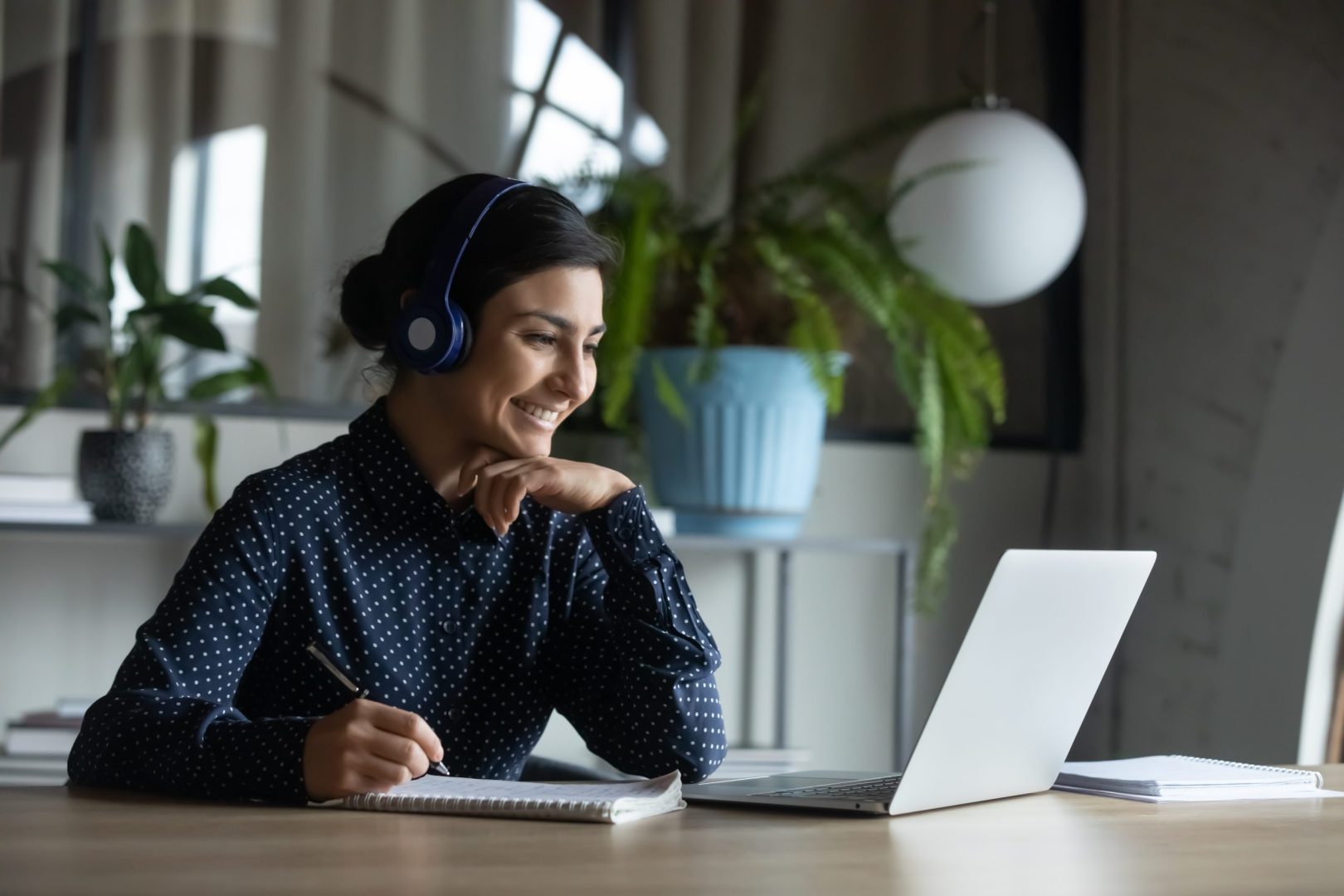 Passion
Empowering the way we work, learn, and grow | generating value | accelerating growth by offering an excellent learning path with us
Building partnerships on a foundation of trust
trusted by


Why trust us
The quality of our services starts with the way we think and work every day. The consistency of our principles and actions is proven by the certifications we hold.