Mobile learning, or m-learning, has transformed the way we access and consume educational content. Thanks to mobile devices, learners can engage in diverse learning experiences anytime, anywhere. Along with the growing adoption of mobile learning, attractive new learning concepts have emerged for learners such as microlearning, video and audio learning, and learning with virtual trainers. By harnessing these approaches, m-learning offers flexible, interactive, and engaging educational opportunities.
Microlearning: The most mobile-friendly way of learning
Microlearning involves providing small, bite-sized learning modules that are brief, focused, and easy to digest. Mobile devices are ideal platforms for microlearning because of their portability and accessibility. This is why microlearning is a valuable component of mobile learning:
Time efficiency
Microlearning or microlearning delivers content in short bursts, allowing learners to absorb information quickly. It adapts to busy schedules and allows learners to engage with learning materials during short breaks or downtime.
Multimedia integration
Microlearning can incorporate various multimedia elements such as videos, infographics, quizzes, and interactive scenarios. Mobile devices provide an excellent platform for delivering engaging and interactive micro-learning content.
Knowledge retention
Microlearning promotes better knowledge retention by presenting information in a concise and memorable format. Learners can easily revisit microlearning modules, reinforcing understanding and retention of key concepts.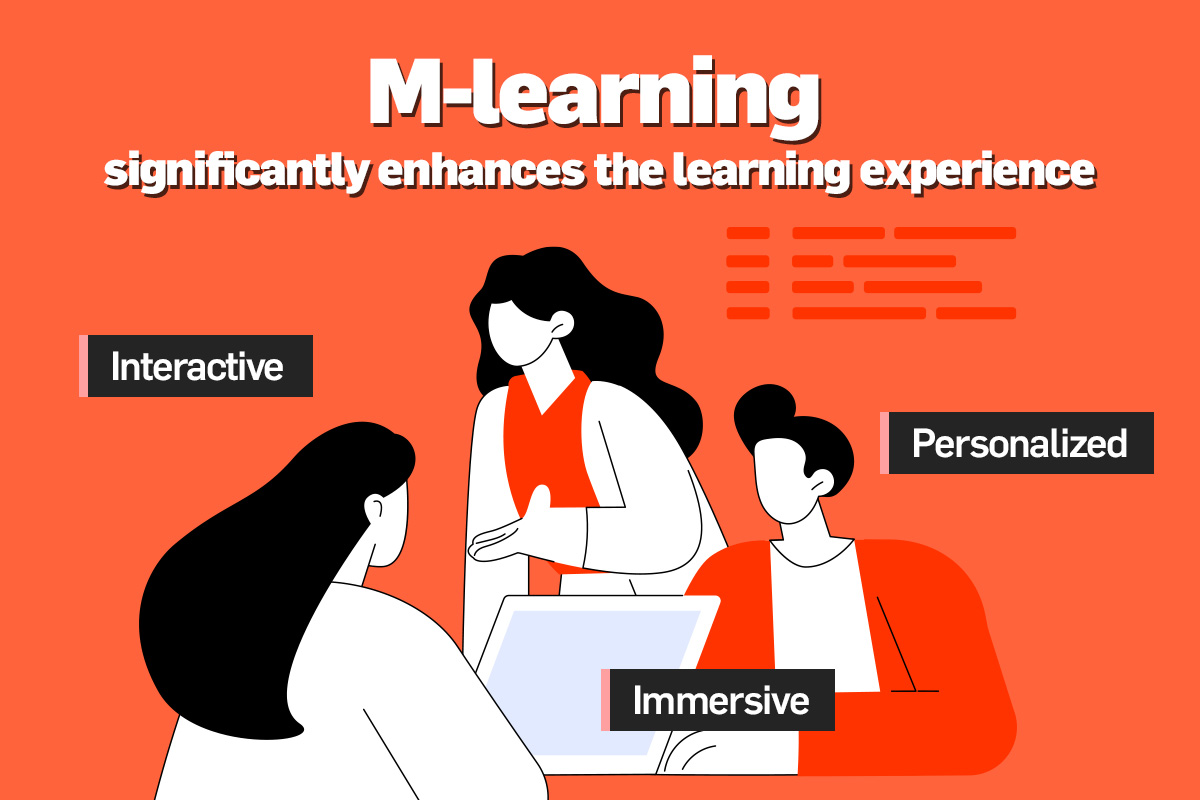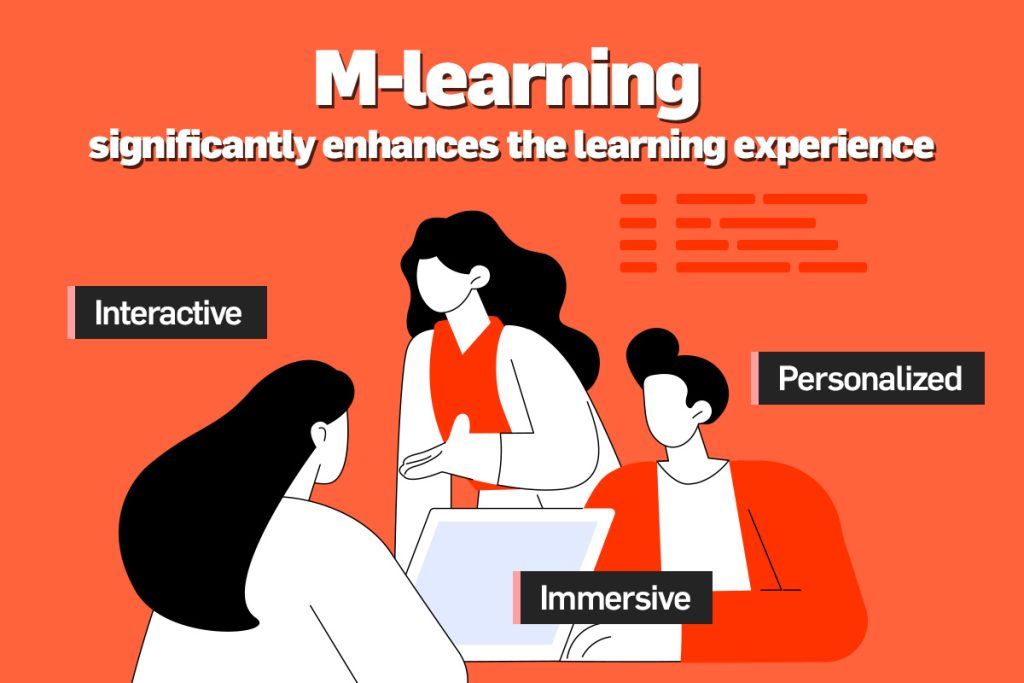 Video and audio learning
Video and audio learning unleashes the power of visual and auditory media to deliver engaging educational content. Mobile devices offer excellent multimedia capabilities, making video and audio learning an integral part of mobile learning. Here's why video and audio learning is effective in mobile learning:
Visual and auditory engagement
Videos and audio content capture learners' attention, providing a dynamic and immersive learning experience. Visual demonstrations, animations, and narratives enhance understanding and engagement.
Accessibility and convenience
Mobile devices allow learners to access video and audio content anytime, anywhere. Whether it's educational videos, podcasts, or audio lectures, learners can engage with the content at their own pace and convenience.
Demonstration and simulation
Videos are effective for demonstrating complex procedures, experiments, or practical skills. Mobile devices allow learners to watch instructional videos, step-by-step demonstrations, or simulations that enhance hands-on learning experiences.
Text-based learning
As great as videos are, they are not the best learning method for everyone in every scenario. In some cases, watching videos is not possible.
In such cases, text-based learning can work very well. Learning through PDFs or e-books can work just as well.
You can create interactive videos from written text using the mindclass platform. This uses text material to create interactive and engaging video lessons for learners using gamification.
How can mindclass help you?
mindclass, the e-learning platform developed by htss, currently has more than 22,000 users in over ten countries, enabling them to access educational content anytime, anywhere. Our specialists can support you to help your company become more efficient and effective by integrating mobile learning as part of your e-learning processes.